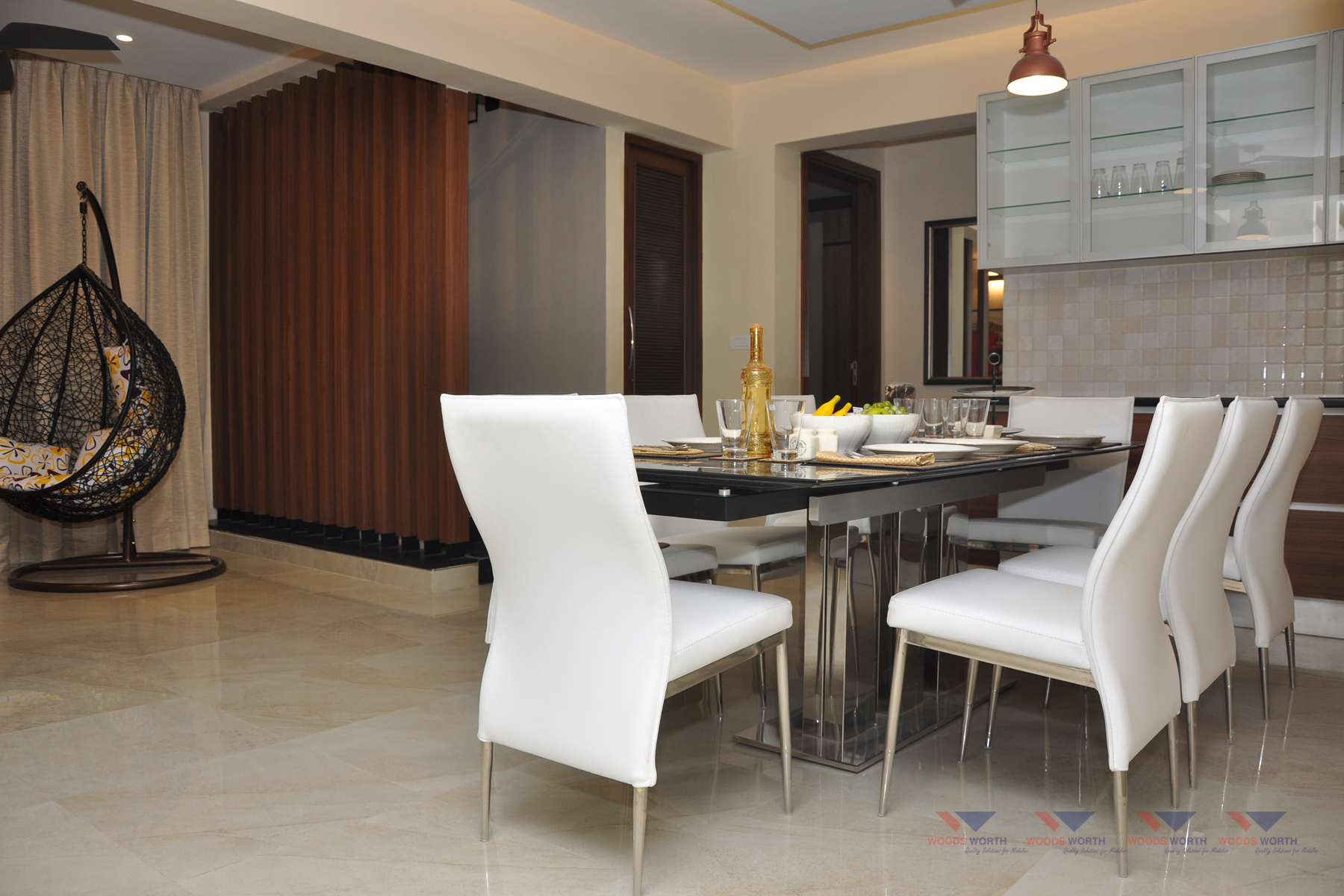 Woods Worth Industries is a leading interior designing and modular kitchen company with over 17 years of experience. We are focused on quality and customer contentment and offer various interior design services for our clients. We relish long-term associations with each client and anticipate promising beginning and enduring relationships.
Woods worth Industries is a company of good repute in Chennai for its quality interior designs and modular kitchens. Our dedication towards being the best interior and modular kitchen industry keeps on driving improvements in all phases of operation considering customers' complete fulfilment.
The results of Woods Worth Industries fit in with all recommended norms in planning, and standards in designing and are perceived for their quality, workability and long-lasting strength. We offer the best kitchen framework and master consultancy for interiors. The remarkable uniquely custom-made designs make the woods worth products most appropriate for pretty much every kitchen. We provide complete and comprehensive interior solutions to our customers from planning, design, delivery, installation and warranty, etc. 
Our entire approach to creating and designing each individual space always carries a personal touch. Our designers and professionals are prepared to offer their abilities and exhortation to you in choosing the right paint, colour, furnishings, lighting, furniture, etc. We execute all our activities in the most organized order and professional manner, thus offering our clients with most extreme fulfilment.
We develop display-class quality crockery units, modular kitchen furniture, kitchen work tables, and kitchen trolleys with maximum space-saving designs, kitchen wall units etc. We will provide complete interiors with your
kitchen with optimal price.
Woods Worth Industries offers Modern Kitchen Design with a breathtaking centrepiece of style. Give your kitchen a bold, fashionable makeover with Interior Jumbo to enhance your cooking experience. Our designers help to bring out an aesthetic, high-quality kitchen with affordable modular kitchen designers in Chennai. Cooking is just a phrase which inculcates love. Being ardent is one thing and being possessive is another. But when it comes to the kitchen, it needs both of them. Many clients drive us in need of more space, more storage and more of everything. We try to guide them toward easy solutions. Woods Worth Industries has composed a few basic tips to modify your kitchen from regular to modular.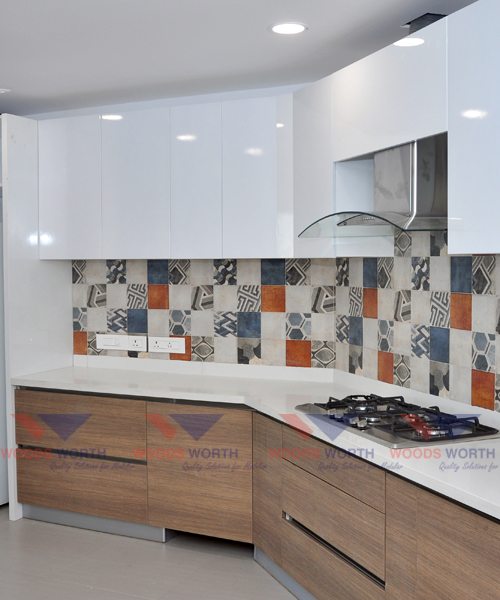 We work on all major and minor details like location, style and theme of your dream kitchen and interiors
"

Our process would concern what they want people

"